NY Medicare Solutions joins today's technology with old-school personalized service to combine seniors' medications, providers and medical requirements. Then we find the plans available to them, independent of any specific company. We present those plans to them and help them make informed choices based on the most benefits for the lowest cost for their specific needs and then we enroll them in the plan they choose based on their choice. After they enroll, we are always a call away if they need help. To learn more or get some help now, please call us at 800-931-4256 or send us an email to [email protected]. We hope to hear from you.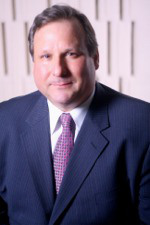 Jay Silverman
20+ years' experience in all aspects of the insurance industry brings invaluable knowledge of the legal aspects, in-depth product knowledge and a thorough knowledge of the history and current developments within the industry now affecting seniors as they transition from employment to retirement are invaluable to the success of NY Medicare Solutions
Merrilly Noeth
Merrilly has spent most of her extensive career as a marketer. She has been involved in many industries, utilizing her early marketing, writing and graphics training to increase clients' bottom lines. Several years ago she entered the insurance industry and is now focused on serving the senior community. Merrilly and Jay have been business friends for many years and decided to collaborate to create NY Medicare Solutions to better serve NY seniors.